Description
One day I felt like making a game that was a cross between a clicker (such as the infamous Cookie Clicker) and a creature catching game (Ooblets, Invizimals, Pokémon,...). Though the game is long from finished, it started looking more and more like the latter over time with only few clicker elements. This game is developed for desktop screens and is yet to be optimised for other formats. Check it out if you're curious!
Process
I wanted the creatures of this game to all be insects or other invertebrates, as I've always been a big fan of bugs and I admired Satoshi Tajiri's vision of a bug catching game.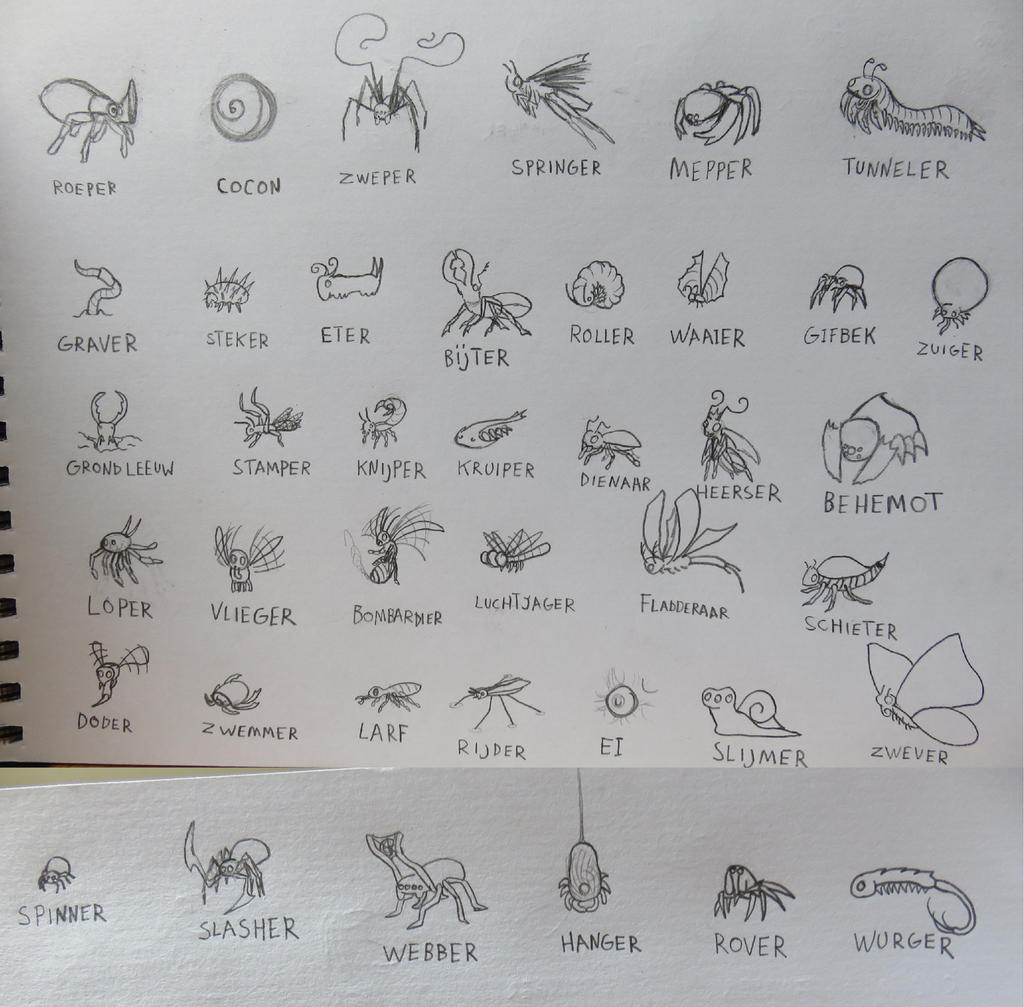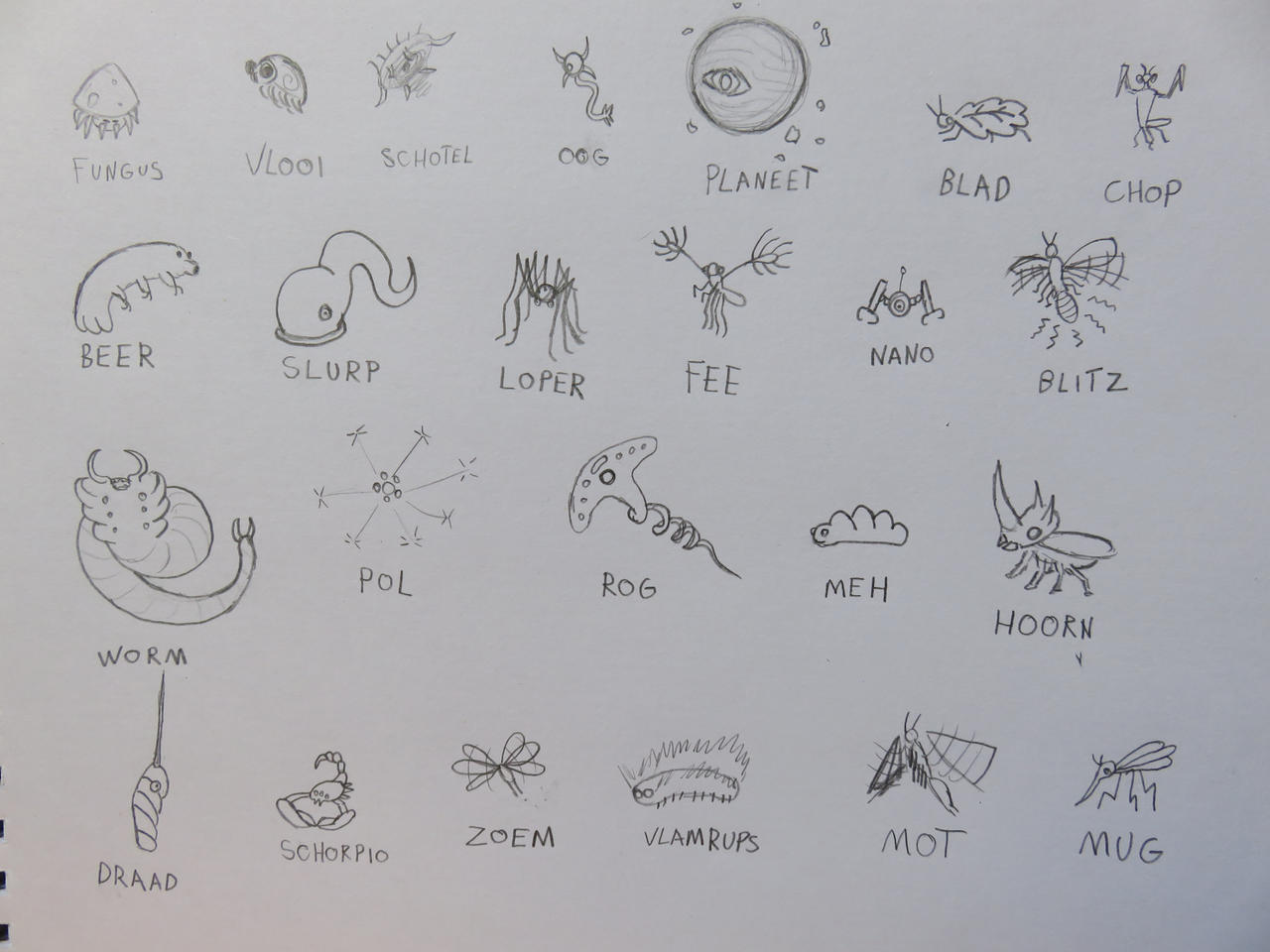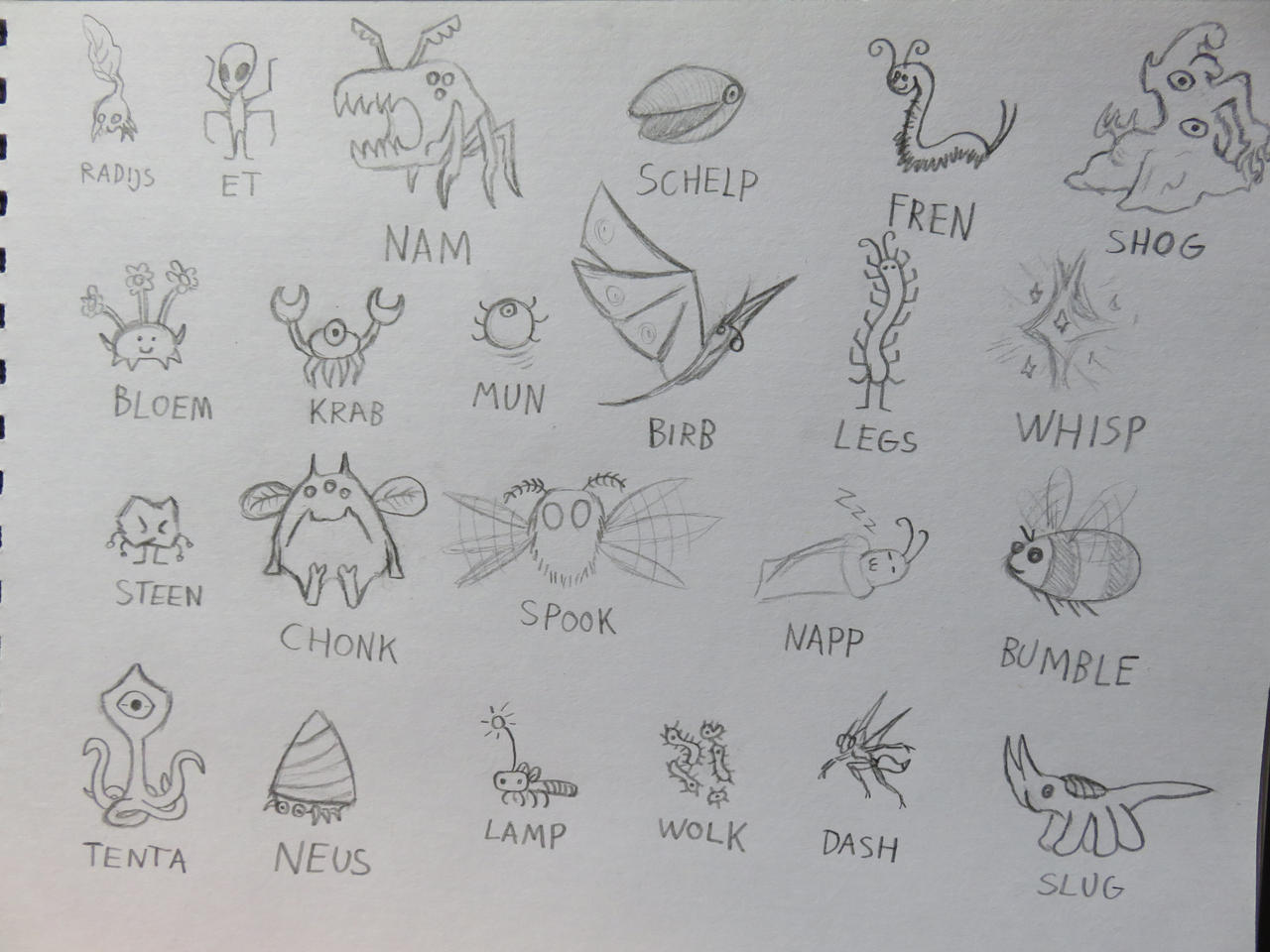 I didn't use all of the above creature designs and it's likely I never will. I quickly realised that trying to make anywhere near as many creatures that games like pokémon have, is madness for one person to do. So instead I decided to keep the creature count low (I don't want to make more than 50 or so) and I added diversity by giving each creature multiple colour palettes. There exist at least 2 alternative colour variants of each creature. Some colour variants are common, some are rare and some are really rare. Even if players aren't interested in collecting every colour of every bug, I think it adds charm to the game to have so many colourful creatures in it.
What's next?
As you'll notice when trying the game out, some of the bugs are still JPG's. So there's still many creatures that I need to draw and add to the game.
After I've done that I should really get to fixing the CSS of the game, making it more responsive and reevaluate many parts of the UI.
Finally I think I could add some simple css animations to the bugs to make the fights a bit more active.
There will still be lots of features I can add after that, but those seem the most pressing points of improvement to me.